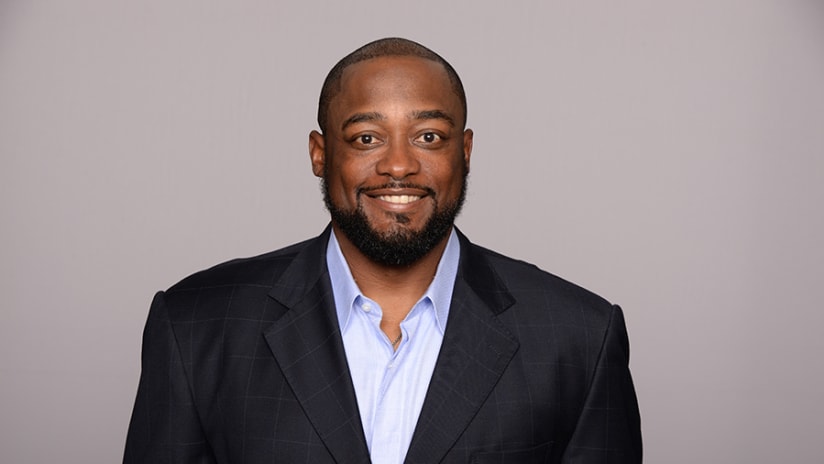 Mike Tomlin
HEAD COACH
Mike Tomlin was named the 16th head coach in Pittsburgh Steelers history on January 22, 2007. Hired at the age of 34, Tomlin became only the third head coach hired by the Steelers since 1969.
In his first 11 seasons, Tomlin has accomplished many things that have never been done in the team's storied history. His 116-60 regular-season record (.659) is the best start in franchise history. He reached 100 career wins in the fewest games (157) in team history. Tomlin became the eighth head coach in NFL history to reach 100 regular-season wins in their first 10 seasons. His 103 regular-season wins are tied for the fourth-most wins by an NFL head coach in their first 10 seasons as a head coach.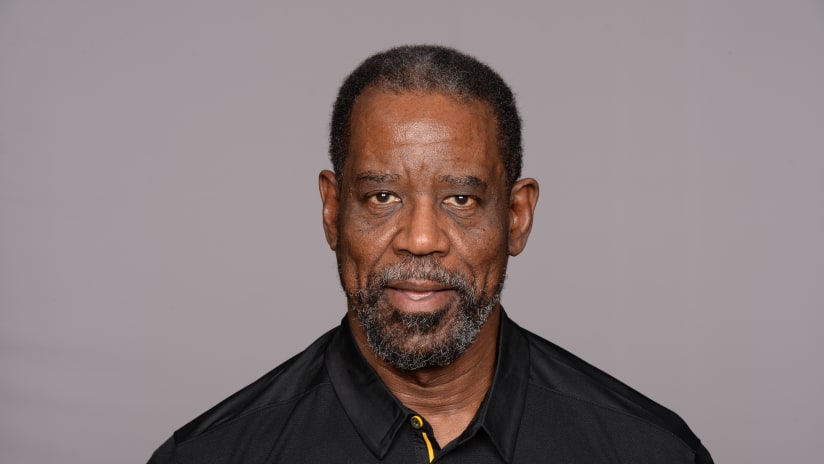 John Mitchell
ASSISTANT HEAD COACH
John Mitchell, the longest-tenured current member of the Steelers' coaching staff, will enter his 25th season with the franchise in 2018 having served as the team's defensive line coach from 1994-2016, before being named assistant head coach/defensive line (2007-17). He remained with the team following Mike Tomlin's hiring in January of 2007, a time when he was promoted to assistant head coach.
As assistant head coach, Mitchell will oversee staff development among the coaching staff, work with current and former players in career development, and assist Head Coach Mike Tomlin in community related events.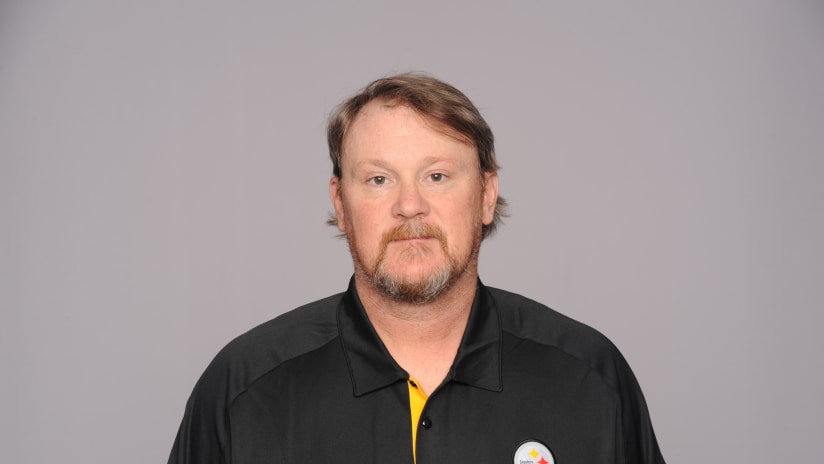 Randy Fichtner
OFFENSIVE COORDINATOR/QUARTERBACKS COACH
Randy Fichtner enters his first season as the Steelers offensive coordinator in 2018 after spending the previous eight seasons the team's quarterbacks and three prior as the team's wide receivers coach. Fichtner, who will remain the quarterbacks coach for the Steelers, was hired by Head Coach Mike Tomlin on January 29, 2007.
In Fichtner's eight seasons (2010-17) as the team's quarterbacks coach, Ben Roethlisberger has totaled some very impressive numbers. Over that span, he has thrown for 31,763 yards with 202 touchdowns for a passer rating of 95.4, all of which rank in the top-10 in the NFL. Roethlisberger eclipsed 3,500 passing yards in six and 20 touchdown passes in seven of Fichtner's eight years coaching the quarterbacks in Pittsburgh. Roethlisberger has also been selected to the Pro Bowl five times during that span, and he has earned Pro Bowl honors in each of the past four seasons (2014-17).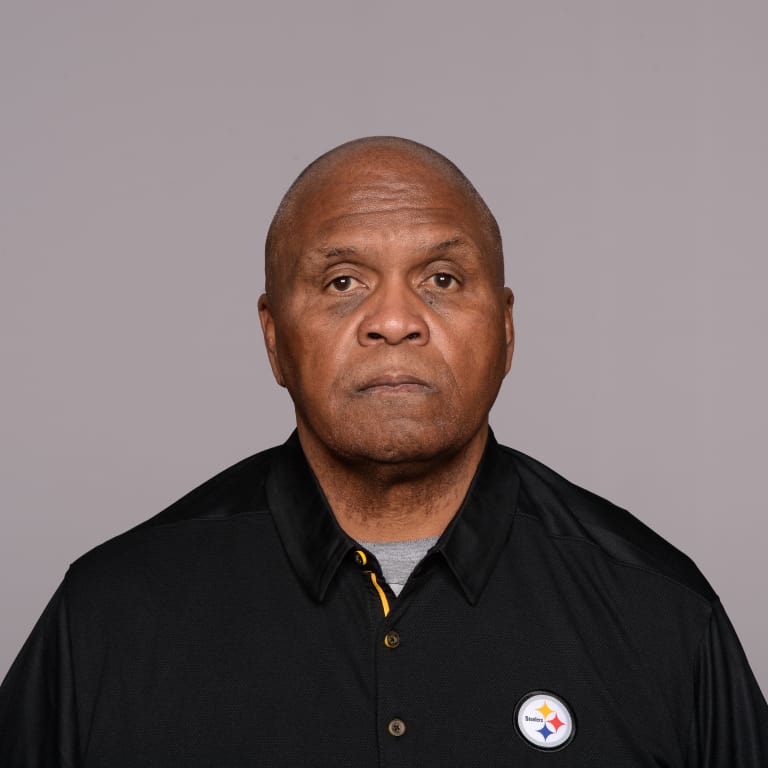 TIGHT ENDS COACH
JAMES DANIEL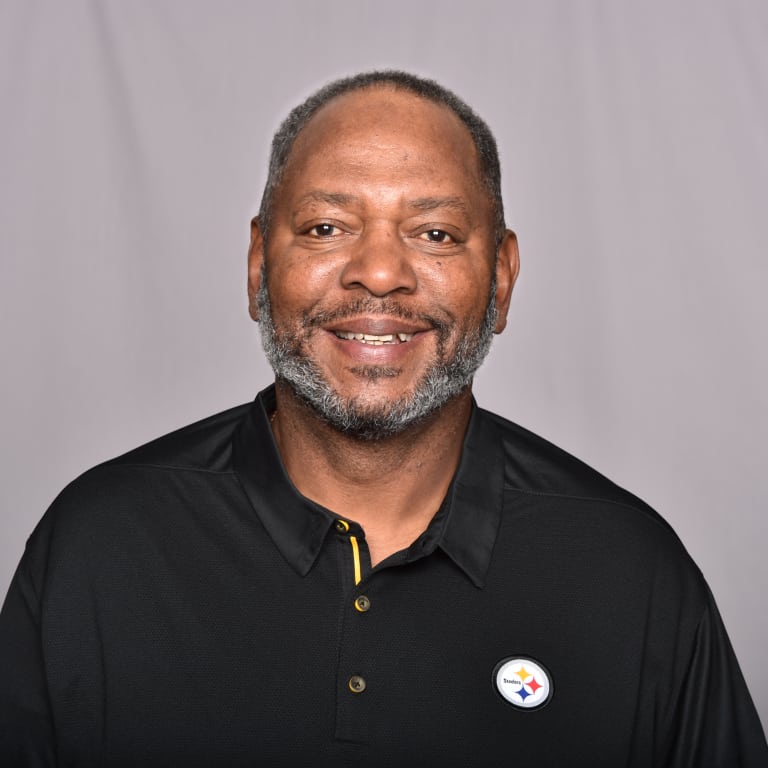 WIDE RECEIVERS COACH
DARRYL DRAKE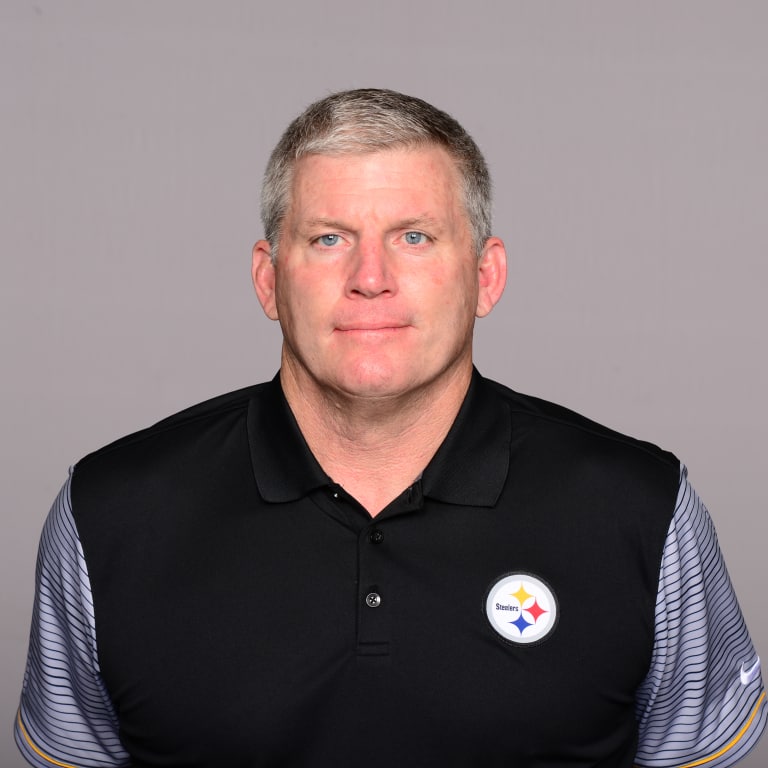 OFFENSIVE LINE COACH
MIKE MUNCHAK
ASSISTANT OFFENSIVE LINE COACH
SHAUN SARRETT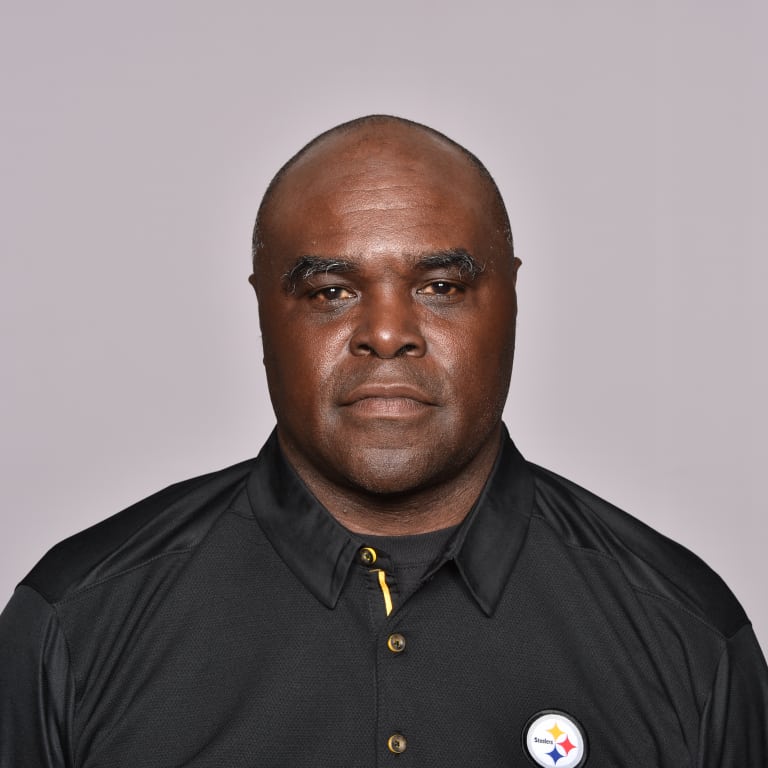 RUNNING BACKS COACH
JAMES SAXON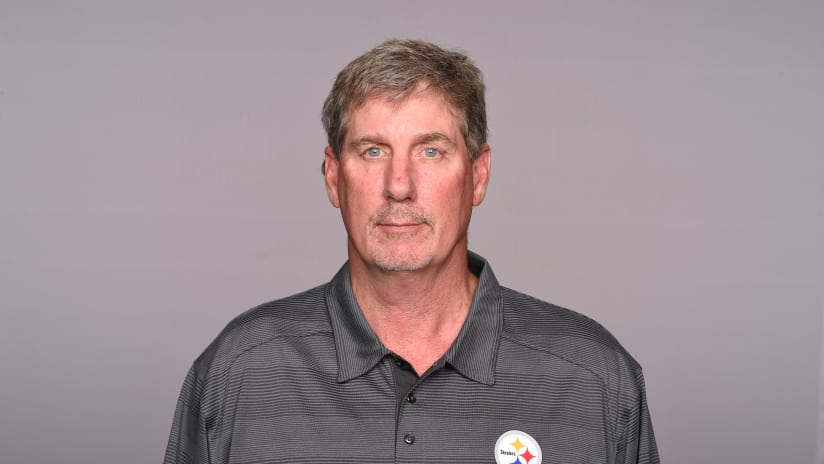 Keith Butler
DEFENSIVE COORDINATOR
Keith Butler is in his fourth season as the team's defensive coordinator, after being promoted to the position on January 13, 2015.
Butler had previously served as the team's linebackers coach for 12 seasons (2003-2014). He was originally hired by the Steelers on January 28, 2003, after serving the prior four seasons (1999-2002) as the linebackers' coach of the Cleveland Browns. Butler remained on the Steelers' staff following Mike Tomlin's hiring in January of 2007.
DEFENSIVE BACKS COACH
TOM BRADLEY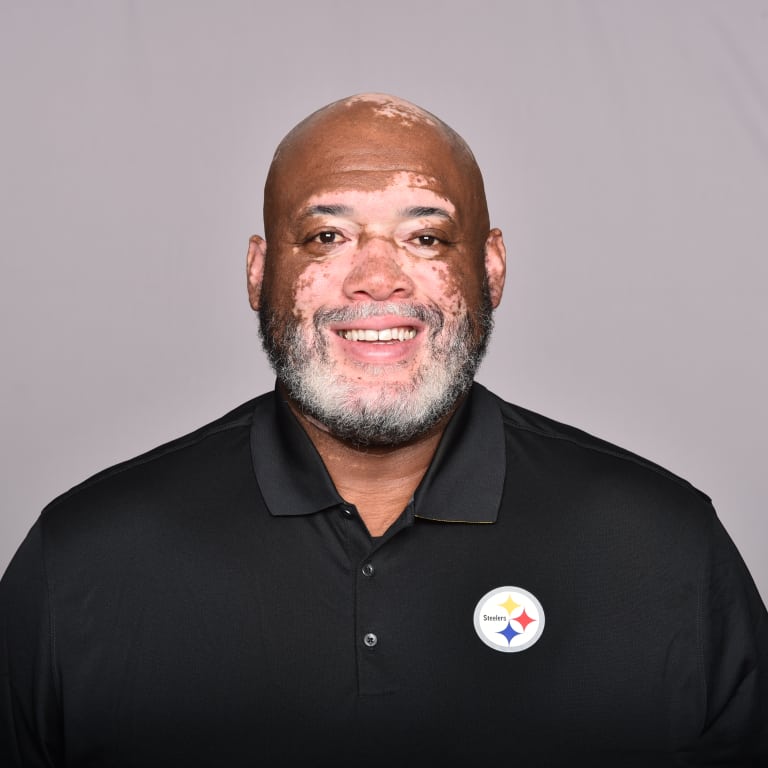 DEFENSIVE LINE COACH
KARL DUNBAR
INSIDE LINEBACKERS COACH
JERRY OLSAVSKY
OUTSIDE LINEBACKERS COACH
JOEY PORTER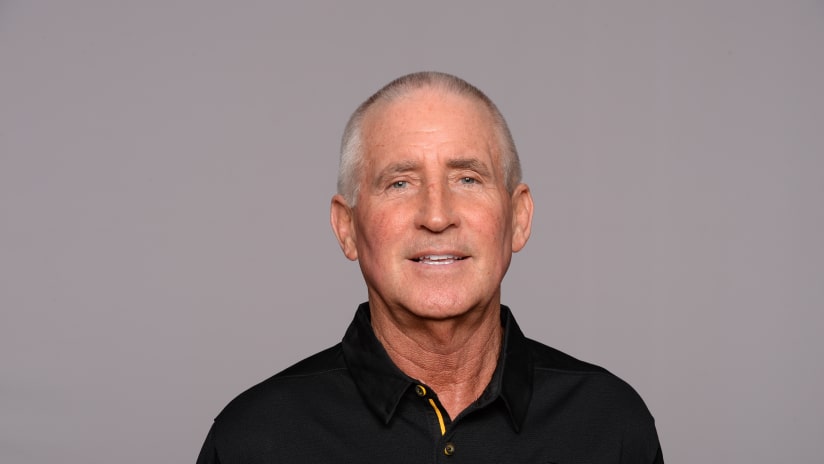 Danny Smith
SPECIAL TEAMS COORDINATOR
Danny Smith is in his sixth season with the Steelers as the special teams coordinator. Smith was hired on January 31, 2013.
Kicker Chris Boswell earned his first Pro Bowl selection following a record-setting 2017 season. Boswell established single-season franchise records for the most field goals made (35) and total points (142) during the 2017 season, in addition to setting a team record for the most field goals made from 50 yards or further in a season with four. His 35 field goals made and 142 points surpassed the previous milestones of Norm Johnson set in 1995 (34 and 141). Boswell converted four game-winning field goal attempts – kicks within one minute of regulation – during the 2017 regular season.
Strength and Conditioning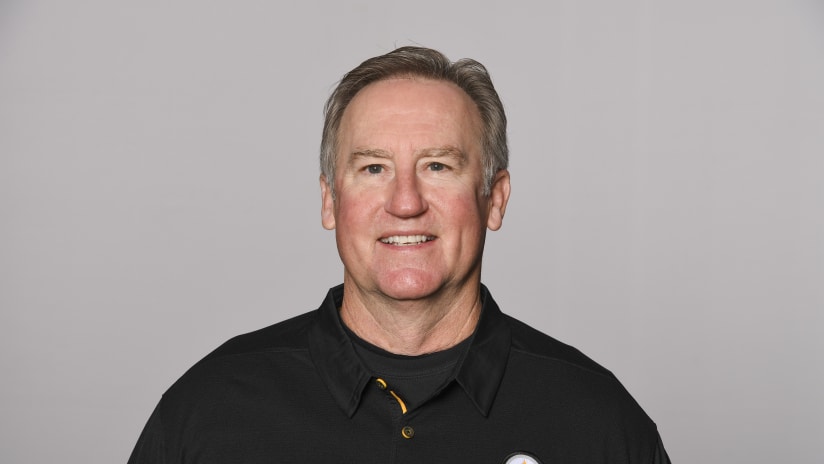 Garrett Giemont
CONDITIONING COORDINATOR
Garrett Giemont is in his 12th season as conditioning coordinator for the Steelers after being hired on January 31, 2007.
Giemont was honored with the NFL's 2015 Strength and Conditioning Coach of the Year award by Samson Equipment which was presented by American Football Monthlyat the end of the 2014 season.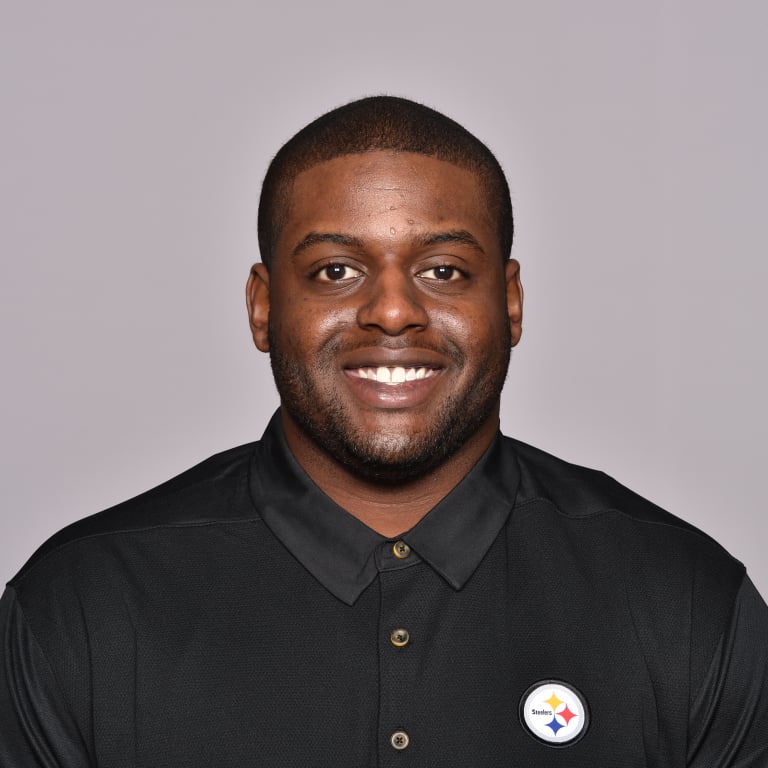 COACHING ASSISTANT
DENZEL MARTIN
COACHING ASSISTANT
BLAINE STEWART
COACHING ASSISTANT
MATT SYMMES